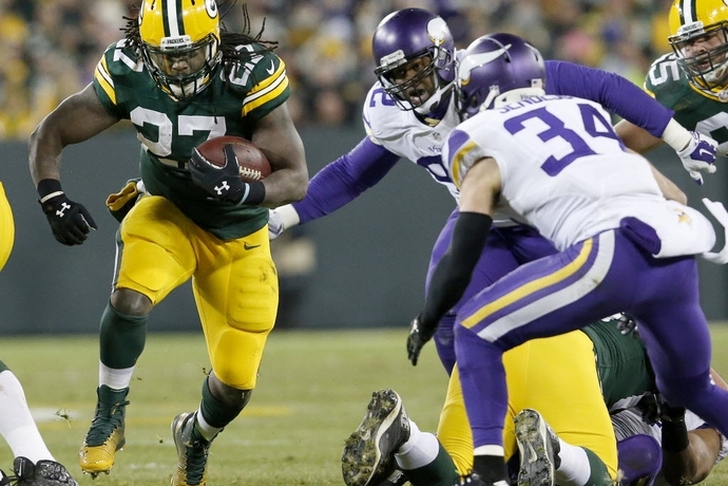 Shields did not play after he suffered a Week 1 concussion last season.
Tripp joined the Packers midway through December, playing in just two games with the team. "Sometimes you just know, like you just feel it".
At cornerback, Thompson signed veteran Davon House, who won't have any problem assimilating into defensive coordinator Dom Capers' system and will be an asset if he can revert to the effective press corner he was in Jacksonville in 2015.
House, who was cut by the Jacksonville Jaguars earlier this month, left the Packers in March 2015 for a four-year, $24.5 million deal in free agency.
With Sears' future in doubt, vendors begin pulling back
Continued operating losses also could restrict access to new funds under its domestic credit agreement, according to the filing. The company's retail store sales decline was the worst among the top 250 retailers tracked by eMarketer as of November.
The latest free-agent defections came on Tuesday, when running back Eddie Lacy signed with the Seattle Seahawks and outside linebacker Datone Jones signed with the Minnesota Vikings.
He played four seasons collegiately at the University of Montana, where he was a First-team FCS All-American during his senior season in 2013. Tripp was signed to the Jacksonville Jaguars' practice squad on September 22, 2015, and then was signed to the active roster on October 10, 2015, where he started one of 12 games played and totaled seven tackles (five solo) and a team-high seven special teams tackles.
While the Packers declined Jones' fifth-year option, there was optimism from both sides that he would return.
Details of the contract were not announced, but NFL Network reported Jones signed a one-year deal worth $3.75 million. The native of Compton, California, finished his college career with 148 tackles (90 solo), 36.5 tackles for loss, 12.5 sacks, five pass breakups and three forced fumbles. "Now, I get a chance to go chase Aaron Rodgers now, play against one of the great quarterbacks in the world". Listen to him with former Packers and Badgers offensive lineman Mark Tauscher weekdays from 9 to 11 a.m. on "Wilde & Tausch" on 100.5 FM ESPN Madison.