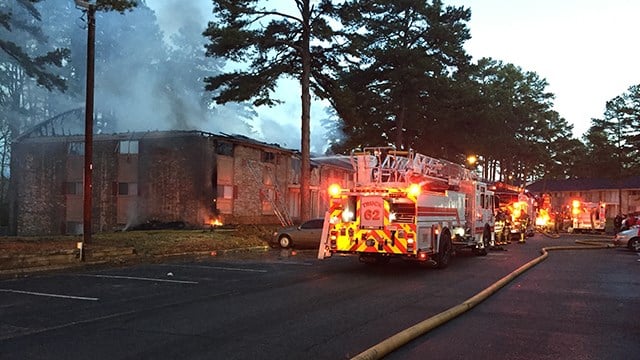 Two families were displaced in two separate house fires in Irving and Arlington between late Sunday and early Monday. The fire also damaged a nearby home. At about 8:45 a.m., firefighters extinguished a suspicious residential fire in the 1700 block of Dale Avenue.
The fire, which firefighters believe started at the Christmas tree in the living room, caused extensive damage to the first floor of the home. The fire spread from the first auto to the second, and then into the house. Red Cross provided shelter assistance for three residents.
Investigators say flames came through the roof of the 20 unit building, part of the roof on one end of the building collapsed.
Snow and cold expected on Vancouver Island this week
A break is expected Wednesday which is when most snow will melt before an Arctic front from B.C.'s Interior drops Thursday. Environment Canada has a winter storm watch in effect for the West Kootenay, Boundary, Kootenay Pass and Elk Valley.
The City of Spartanburg, North Spartanburg, Una, Hilltop and Westview Fire Departments responded to the blaze.
An investigation determined the fire began in the garage after a small engine backfired, igniting nearby flammable liquids, he added.
No injuries were reported and the family got out safely, authorities said.