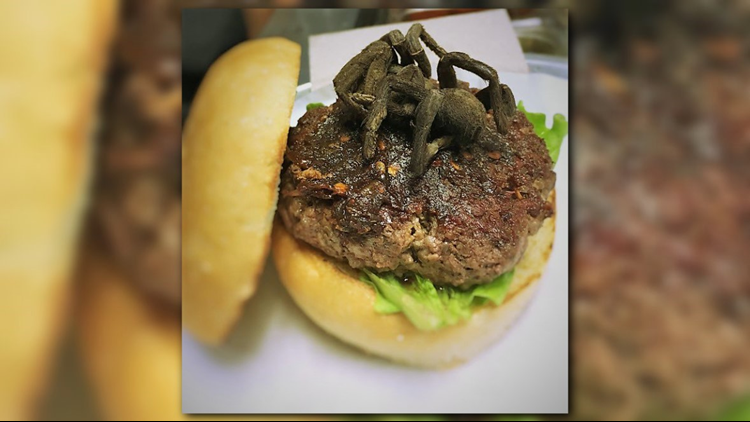 - Arbitrary holidays and commemorative months have managed to fill our calendars with reasons to celebrate.
Bull City Burger and Brewery is now celebrating "Exotic Meat Month" by featuring burgers made with everything from alligator to iguana, python, bison, turtle and insects.
A restaurant in North Carolina is asking people if they're fearless enough to take the tarantula challenge. The victor has two days to claim their burger. One ticket is being drawn per day until the restaurant's tarantula supply runs out.
Also on the menu are alligator, iguana, python and turtle burgers.
Bruce McArthur expected to be charged with seventh murder today
McArthur was questioned around the time Toronto police launched Project Houston, sources have told the Star. He says police also plan to investigate 75 properties linked to McArthur starting next month.
One of the burgers being served is "the tarantula burger", which features pasture raised beef, gruyere cheese, spicy chili sauce and an oven roasted tarantula. Bull City says the tarantula is lightly-salted before being baked.
At least four people have completed the challenge.
Adventurous eaters can't just walk in and order a tarantula burger, though.
Bull City Burger and Brewery posts updates about Exotic Meat Month offerings on Facebook, Twitter, and Instagram.