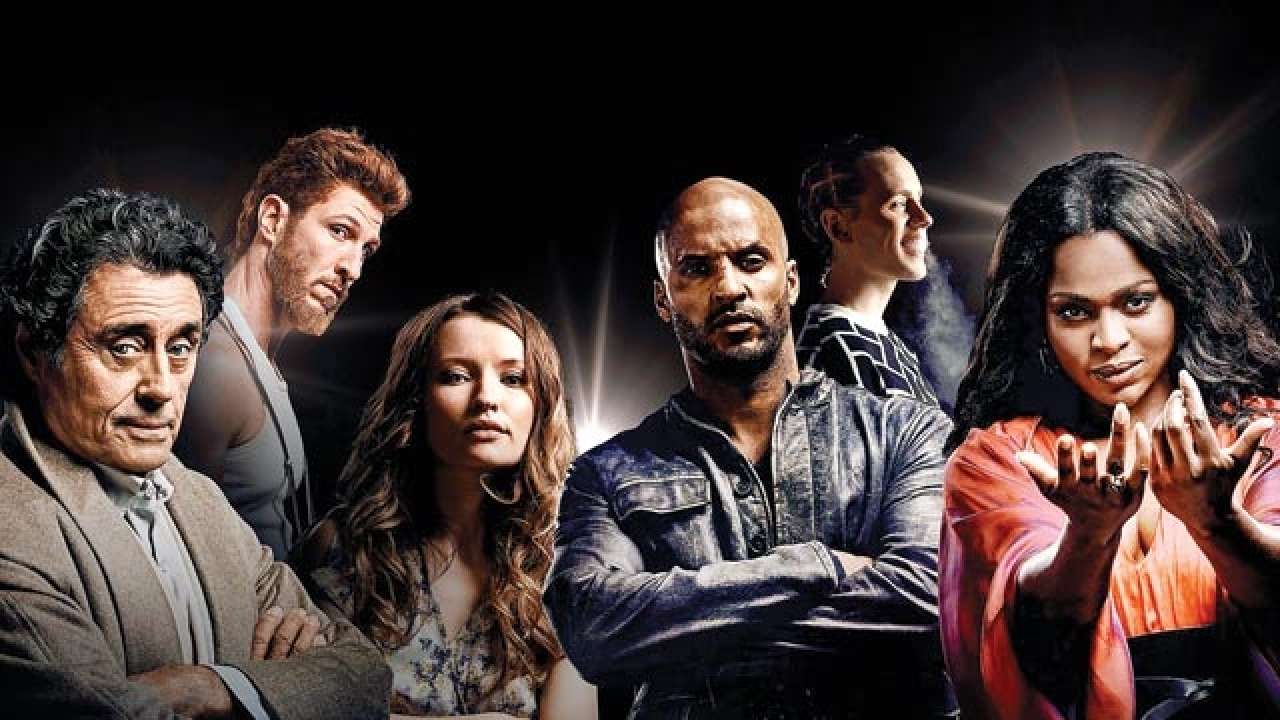 Original American Gods showrunners Bryan Fuller and Michael Green exited the series in late November 2017, when the on-screen stars and behind-the-camera creatives were already knee-deep in development on season 2.
Following the rocky road and possible cancellation, "American Gods" has started its production for its upcoming season 2. Oh, just hanging out with gods and mortals at the House on the Rock.
American Gods has started work on its second season and according to Neil Gaiman, they are ready to rock - literally. The meeting at the Carousel Room (pictured below) is regarded as one of the more standout moments from the book. Season two will also see the return of Mad Sweeney played by Pablo Schreiber (13 Hours), Tech Boy played by Bruce Langley and Kristin Chenoweth (Descendants) as Easter, in addition to some new unannounced characters.
Russian President, South Korean Leader Discuss, Praise Korean New Deal
Trump cited that prospect with approval on Monday, saying Kim is "talking about no research, no launches of ballistic missiles, no nuclear testing".
"The first season was all about getting to the House on the Rock", says Gaiman. World, Cloris Leachman ("Malcom in The Middle", "Raising Hope") as Zorya Vechernyaya, Peter Stormare ("Fargo", "Prison Break") as Czernobog, Mousa Kraish ("Superbad", "Fast & Furious") as The Jinn, Omid Abtahi ("Argo") as Salim, Chris Obi ("Snow White and the Huntsman", "The Counselor") as Anubis, and Demore Barnes ("Waco", "12 Monkeys") as Mr. Ibis.
American Gods is still a very important series for Starz just because it continues their association with a popular author and beyond that, features an exciting, dramatic story that is really different from something that you are seeing virtually anywhere else.
Excitement is also now building for the Prime Original series Good Omens, based on the hugely-popular novel written by Neil Gaiman and Terry Pratchett, which will launch on Prime Video around the world in 2019.