Hey, Dads: this guide is for you. We'll show you why it's totally fine for you to wear a diaper bag/backpack as you're toting you're little one around, and why the form, function and appearance of your bag are important.
1.Graco Gotham Smart Organizer System Back Pack Diaper Bag
---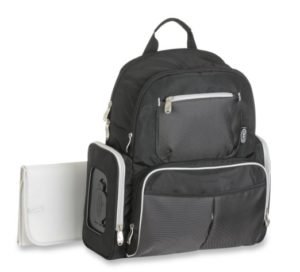 ---
Buying the perfect large diaper bag does not always means that you have to pay an outrageous price. There are plenty of budget friendly options out there for you! The Graco Gotham Smart Organizer has many of the same features of some of the more designed diaper bags and promises to not break your budget. Plus, you know it is going to be great quality and a perfect value because it is backed by the trusted Graco brand name.
The stylish diaper bag is a backpack style bag that comes with enough to space to hold your baby's stuff for a day out or even a long weekend trip. You will love the adjustable comfort straps which allow you to easily wear this bag all day without feeling any discomfort on your neck, shoulders or back. There is even an easy grab top handle that allows you to more swiftly transport it from your car to your stroller with ease.
The extra large center pocket is large enough to hold a few different changes of clothes as well as blanket and a bundle of diapers. The baby wipe window allows you to quickly grab a wipe whenever you need it without ever having to open the bag.
Parents who have used this bag love the waterproof lining which helps to keep soiled diapers from damaging the bag. This is important because soiled diapers are a battleground for germs and bacteria as well as mold.
The waterproof and east to clean lining keeps mold at bay which will lengthen the lifespan of your diaper bag. The Graco Gotham Backpack Diaper Bag also comes with a removable changing pad for those quick on the go diaper changes that is easy to clean and stores right in the backpack.
2.Peg-Perego Borsa Mamma Diaper Bag
---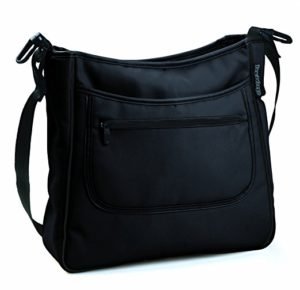 ---
Designed like a bike messenger's saddle bag, this diaper bag is roomy and has a changing pad with it. Peg Perego makes this diaper bag and is known for a quality product.
3.Babymel Soho Messenger Diaper Bag
---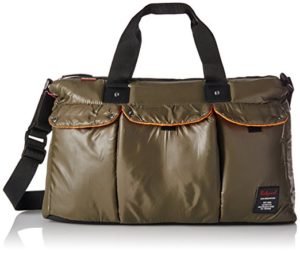 ---
This messenger bag combines functionbabymel Soho bag with style! It has 11 pockets in total and integrated stroller attachments. Some of its features also include wipe clean padded nylon material, two zippered insulated compartments, and a washable padded changing mat. Choice of colors includes forest green, grey, and navy. More at https://www.brandreviewly.com/best-types-messenger-diaper-bags-dads/.
4.Diaper Dude Messenger  Diaper Bag
---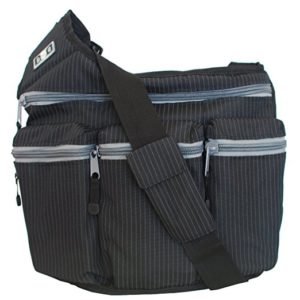 ---
The Diaper Dude messenger-style bag is a great bag that's large enough to hold plenty of items without being bulky.
The straps have a pad on the shoulder, and the back of the bag is padded for extra comfort against your body. Specialized straps allow you to cart the bag on your stroller when you're out and about.
This diaper bags for dads is 16 inches wide, 14 inches tall and 4.5 inches deep. The polyester bag can be put in the washing machine. However, some users say that it can be difficult to spot clean. It comes with a changing pad and an exterior hook for toys or keys.
5.Diaper Dude Messenger II Bag
---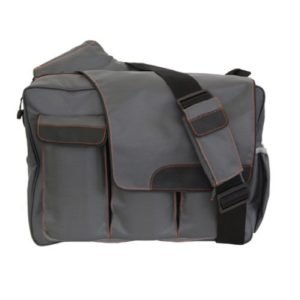 ---
This sporty messenger bag is Diaper Dude Messenger II another bag that's great for parents on the go. It's made of durable polyester fabric. There are several compartments for organizing yours and your baby's essentials. It even has an insulated bottle holder. The padded shoulder strap and clips for a stroller strap make it even easier to carry around. It also includes a padded changing pad and a little checklist on the inside flap!
We'll also show you how to balance the best features with suitable quality, and we'll give you details about the best diaper bags that you'll actually want to wear out of the house.